Age doesn't determine whether or not you can be faithful to your mission.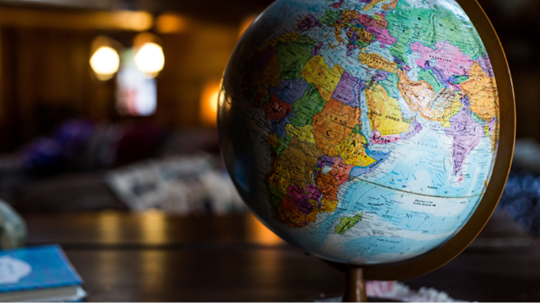 "The whole Church, taking the whole Gospel, to the whole World." – The Lausanne Movement
During the time that I served as Lausanne Catalyst for Diasporas,[1] I had the honor of meeting men and women from all corners of the globe and from all walks of life dedicated to the Gospel of Jesus Christ. Truly, I witnessed the Holy Spirit's moving through the whole Church to take the whole Gospel to the whole World. This moving continues to be awe-inspiring, humbling me to give thanks to the Lord for his faithfulness to the Church that is historically and spatially borderless.
In 2019, my last year of service as Lausanne Catalyst, in Toronto, Canada – arguably the world's most multicultural city,[2] I was introduced to an extraordinary woman, "Grandma" Kwong (nee Fan, Wai Lim). She was born in Guangdon province, China, on July 15, 1908, while the last emperor of China was still on the throne. Her grandson, Philip, and his wife, Amy – young partners of the Lausanne Movement, brought me to her. At 111 years old, Grandma's mind was clear, her grin was radiant, and in her prayer for Kingdom workers, for the Lausanne Movement, and for myself and my family, her deep and life-long devotion to Jesus and his Kingdom was steadfast. I later learned that, well beyond her centenary year, Grandma continued to partner with the Lausanne Movement in both faithful prayer and in generous financial support. As she held my hands in hers, I was moved by our fellowship in Jesus—it transcended physical, cultural, and linguistic borders, and I was struck by the fact that the Gospel of Jesus Christ had no age borders.
On December 27, 2020, at 112 years old, she left her temporary earthly home for her entrance into …